Location is south-facing slope beneath a mostly oak-hickory canopy, with sourwood mid-canopy and lots of shrub-size sassafras, plus some azalea and crossvine. A general lack of evergreen and deciduous ferns (but there are ferns at this specific spot) also indicates dryness. (3,400 feet elevation)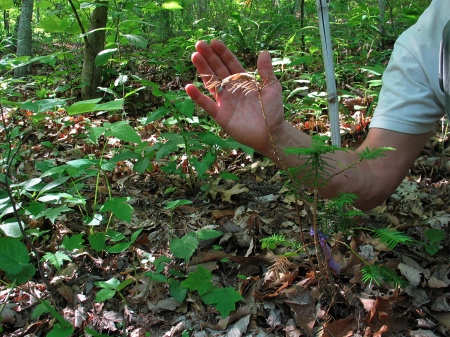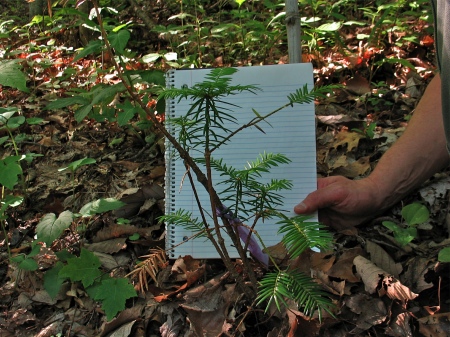 LEFT (May 18, 2012): The old main stem (against the man's hand) is dead. A secondary main stem and another coppice stem from base still have life. This locale appears a bit moister than others on the east side of the Evans property. There are actually ferns nearby: one Christmas fern and several deciduous ferns. There is poison ivy and striped maple. But also sourwood and a pine seedling, which may be contra-indicators — that is, the habitat is too dry or sunny for ideal Torreya growth.
RIGHT (May 18, 2012): On a scale in which "Celia" specimen is rated by Lee Barnes as a 10, this specimen is a 3 or 4.
---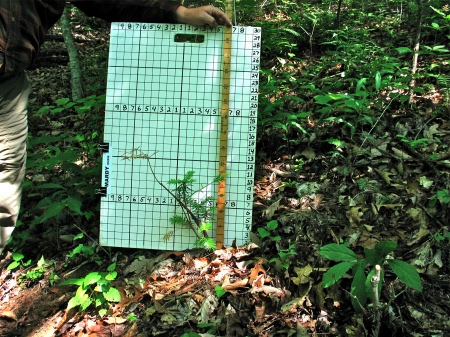 LEFT (May 18, 2012):