Location is south-facing slope beneath a mostly oak-hickory canopy, beneath a big canopy gap near south forest edge, with sourwood mid-canopy, plus some flame azalea and vaccinium. A lack of evergreen and deciduous ferns also indicates dryness. (3,400 feet elevation)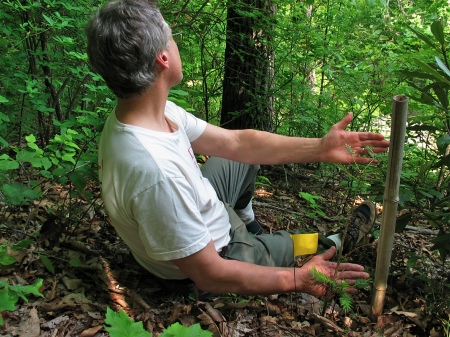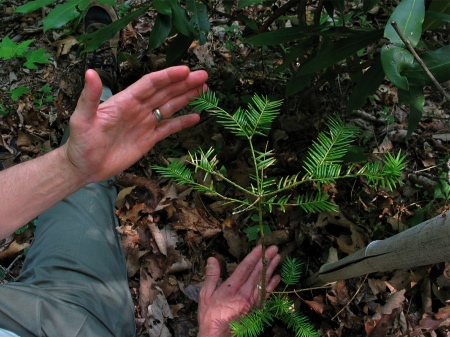 LEFT (May 18, 2012): This specimen has really degenerated since the initial planting. There is some rhododendron nearby and some flame azalea in bloom (enough sunlight to stimulate blooms on a flame azalea seems to be a detrimental sign for Torreya health).
RIGHT (May 18, 2012): On a scale in which "Celia" specimen is rated by Lee Barnes as a 10, this specimen is probably a 3 or 4. Notice that, while the coppice basal stem at bottom of photo has new growth, the only new growth on the original main stem is an upward (apical) turn of a single new branchlet at the tip of an old radiating branch at the far right of the photo.
---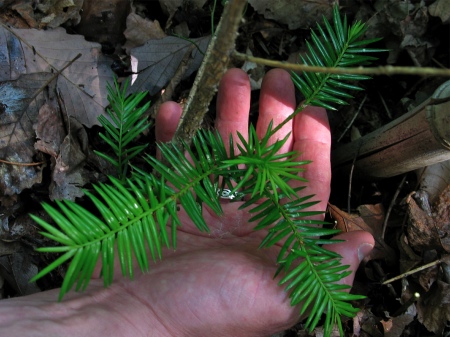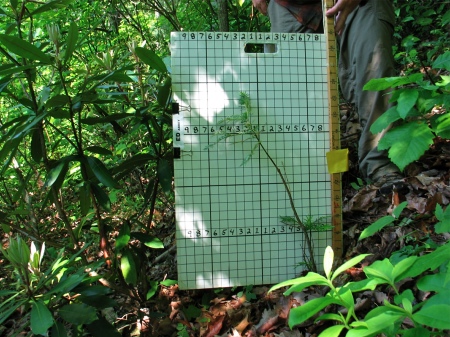 LEFT (May 18, 2012): This is the photo of the coppice stem at the base. It is relatively vigorous, and thus this little stem is the only chance this plant has to actually survive into the future.
RIGHT (May 18, 2012):
---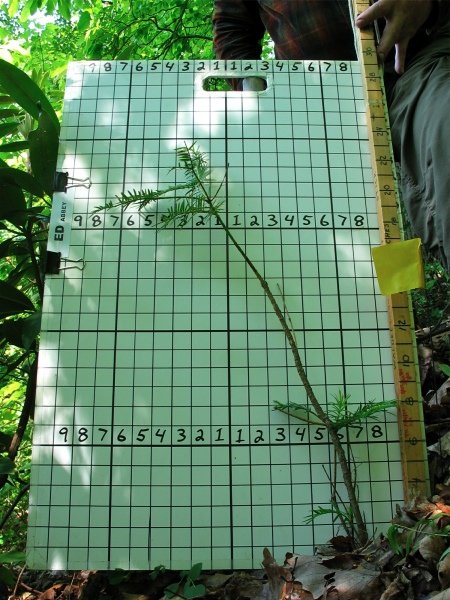 LEFT (May 18, 2012):