Location is south-facing slope beneath a mostly oak-hickory canopy, with sourwood mid-canopy and lots of shrub-size sassafras, plus some azalea and vaccinium. A lack of evergreen and deciduous ferns also indicates dryness. (3,400 feet elevation)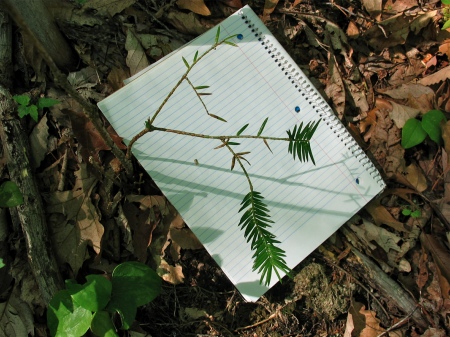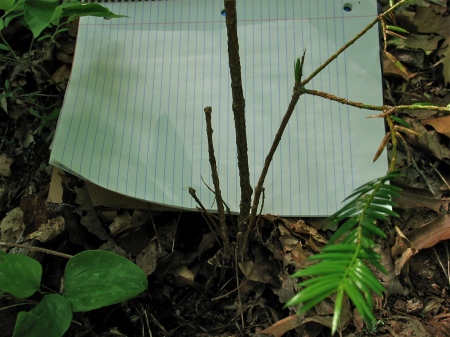 LEFT (May 18, 2012): This is perhaps the most exposed locale (very little subcanopy) of any remaining living Torreya specimen on the Evans property. And this one very much looks like it will die soon.
RIGHT (May 18, 2012): On a scale in which "Celia" specimen is rated by Lee Barnes as a 10, this specimen is probably a 1. Notice that the original stems when planted are all dead, but still standing.
---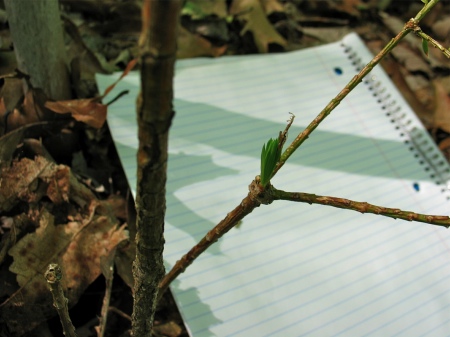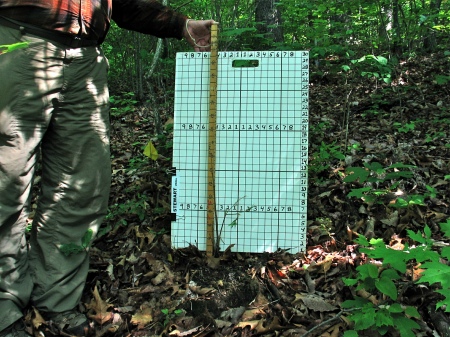 LEFT (May 18, 2012): This single little bit of new growth is the only sign of hope. But because it emerges from an already stressed stem, rather than afresh from the base of the plant, it is probably doomed.
RIGHT (May 18, 2012): What green remains of this specimen is barely visible at this distance.
---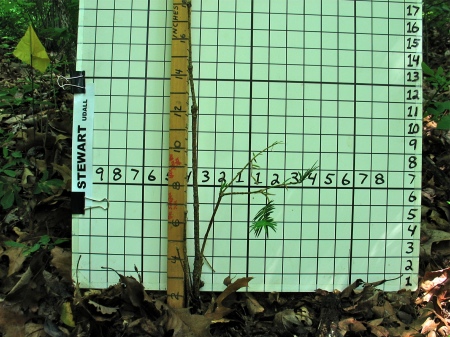 LEFT (May 18, 2012):