Julian Huxley specimen is one of 4 specimens that were planted on a south-facing slope intermediate between the driest East part of the Evans property and the east-facing moist ravine slope on the West side of the property. (3,400 feet elevation)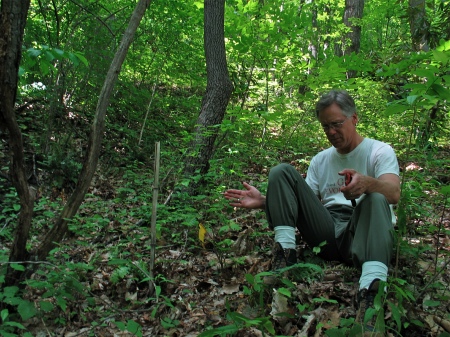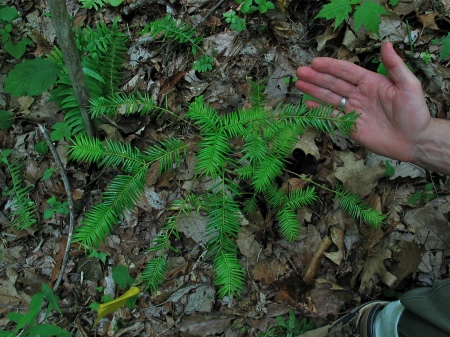 LEFT (May 18, 2012): Welcome indicator plants nearby are a Christmas fern, but nearby sourwood is a bad sign, as is a baby flame azalea and some crossvine.
RIGHT (May 18, 2012): There is no apical new growth, only singlet lateral branch growth. On a scale in which "Celia" specimen is rated by Lee Barnes as a 10, this specimen is probably a 5.
---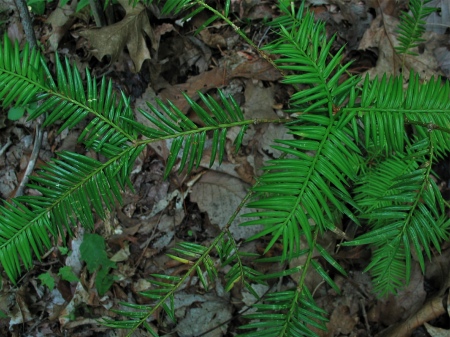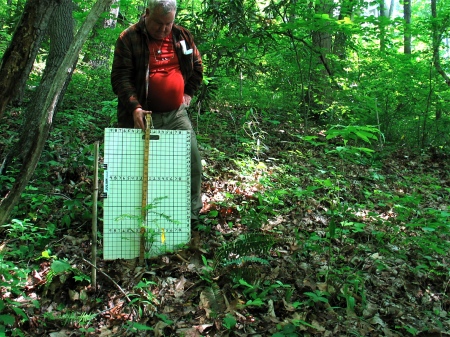 LEFT (May 18, 2012):
RIGHT (May 18, 2012): The relatively open forest floor is a bad sign for the future health of this species. It may indicate unhealed prior human disturbance.
---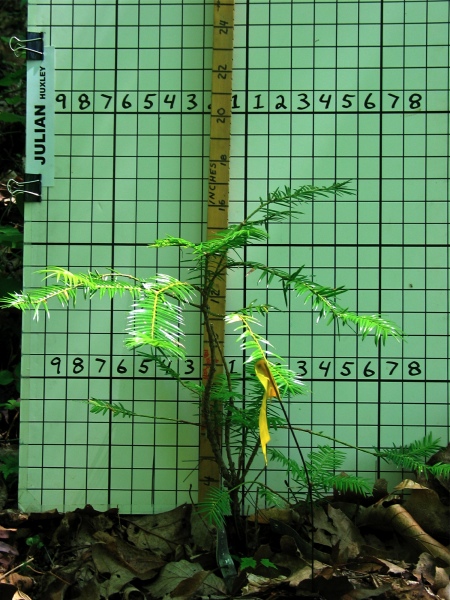 LEFT (May 18, 2012).
---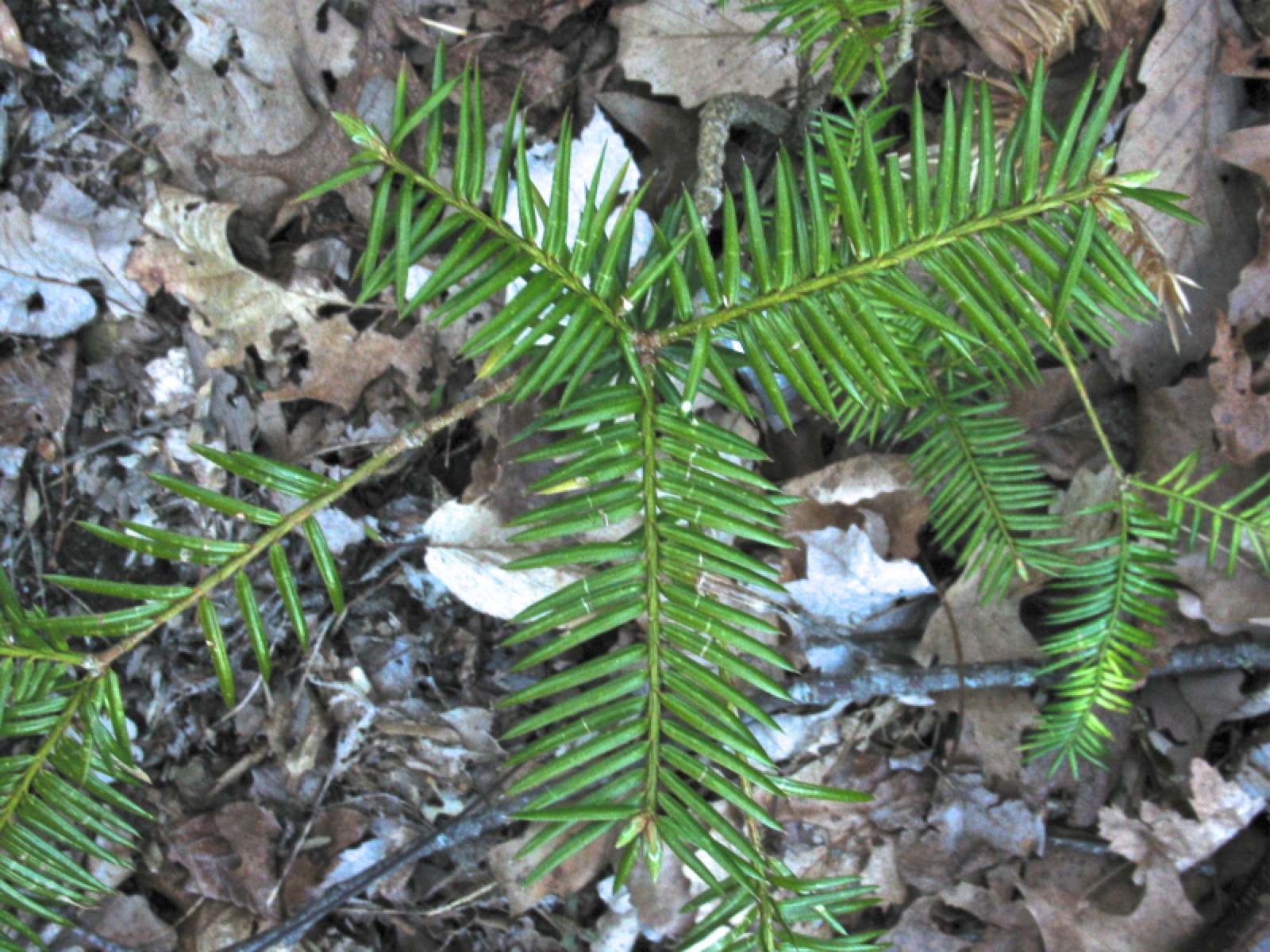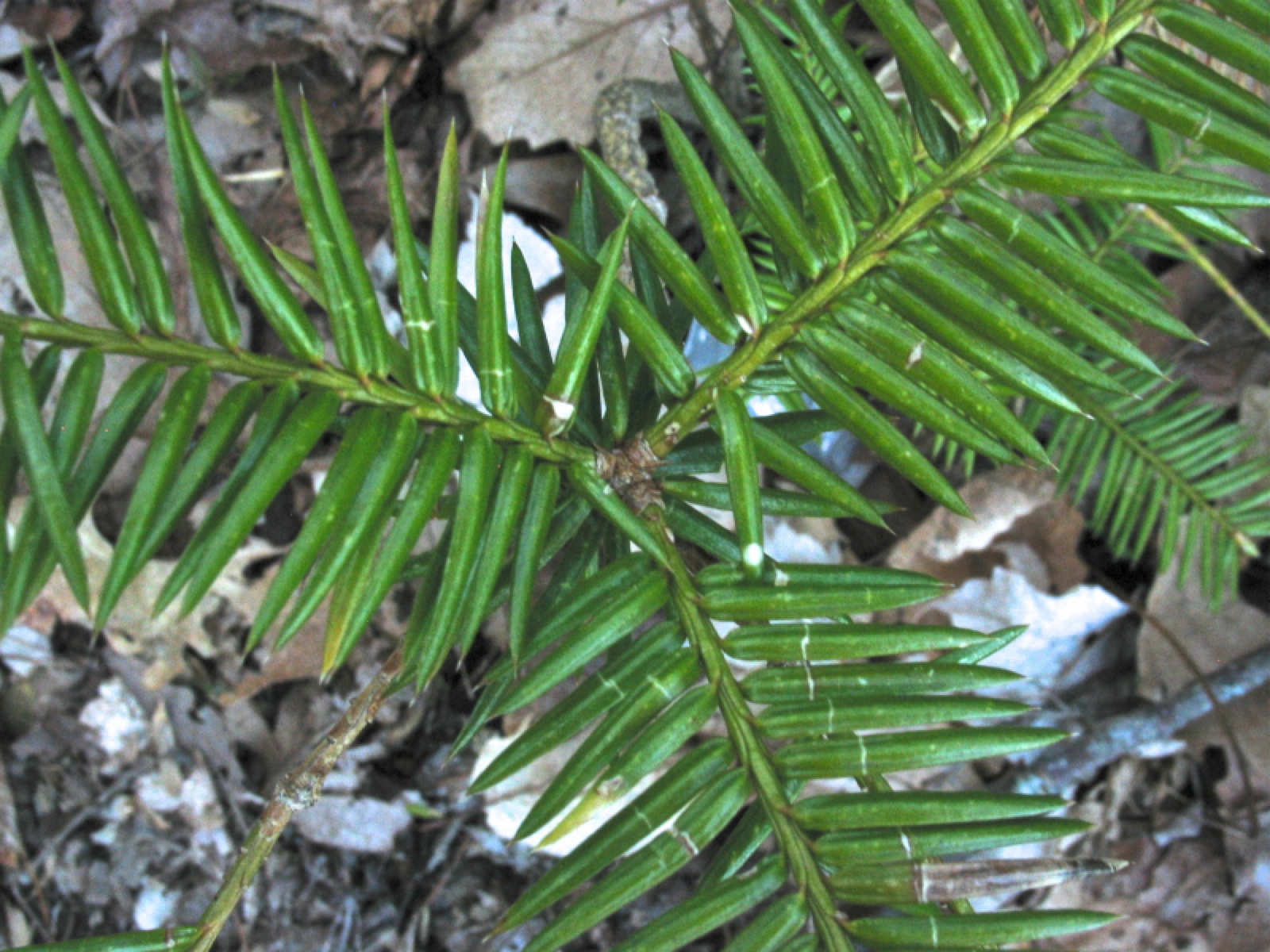 ABOVE: These top-down views of the main stem of Julian Huxley offer a very poor prognosis for the survival of this specimen. The lack of an apical bud on the main stem means there will be no vertical growth this year. And there are only a total of 9 leaf buds on the main stem and 3 leaf buds on the ancillary basal stem.