Location is south-facing slope beneath a mostly oak-hickory canopy, with sourwood mid-canopy and lots of subcanopy shade. However, a flame azalea is in bloom just 4 feet away, and that suggests sunlight may be too intense for a Torreya. There is some false solomon seal and Indian cucumber, plus Smilax and vaccinium, and even a shrubby regrowth of a doomed American chestnut just 5 feet away. A lack of evergreen and deciduous ferns also indicates dryness. (3,400 feet elevation)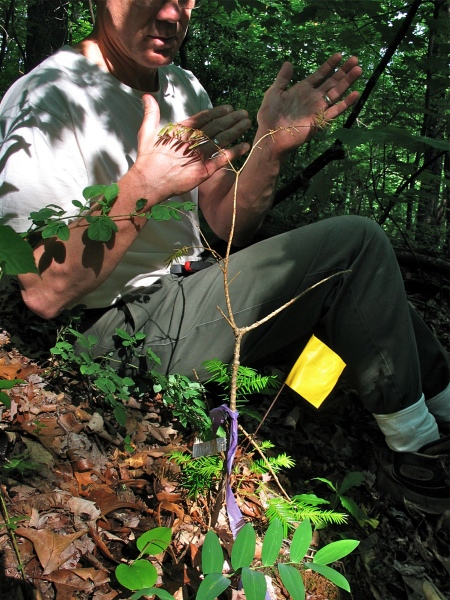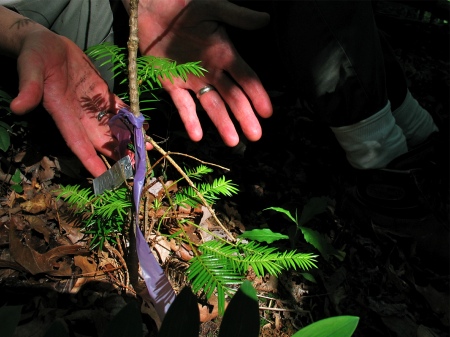 LEFT (May 18, 2012): The tall old main stem of this specimen is entirely dead. When we planted all specimens in 2008, we figured they may have stayed in the pots two years too long, so the biggest ones (like this specimen) were in the most danger.
RIGHT (May 18, 2012): The highest still-living growth is coming off a low point on the main stem, but there are also coppice basal stems that may survive. On a scale in which "Celia" specimen is rated by Lee Barnes as a 10, this specimen is probably a 3.
---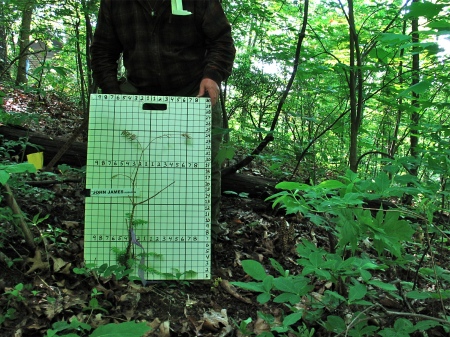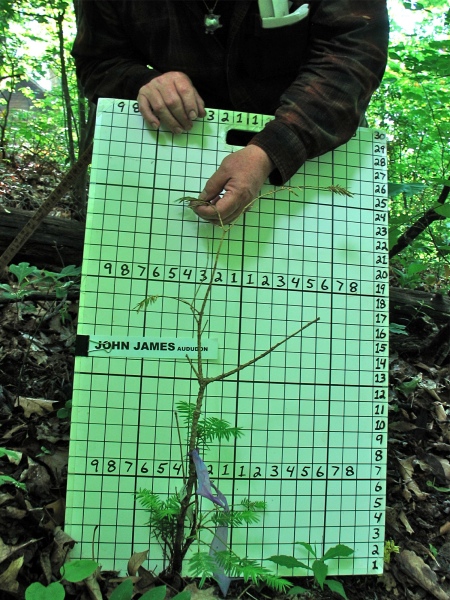 LEFT (May 18, 2012):
RIGHT (May 18, 2012):